Biography
I was born in Glasgow in , and studied English Literature (MA) and Creative Writing (MLitt) at the University of Glasgow. Later I received an MPhil in Medieval and Renaissance Literature at Fitzwilliam College, Cambridge, and then a doctorate in English from Pembroke College, Cambridge in , for a thesis on the poetry of Geoffrey Hill.
I am currently an independent literary critic and am seeking publication of my first monograph Consummatum Est: Geoffrey Hill and the Ends of Poetry. The book argues that Hill's poems are characteristically 'end-directed'. It looks at Hill's attempts to arrive at ends and endings in his poetry, both by reconciling antagonists in word and thought; and by attaining the perfect articulation of the poem. Some of my articles have been published in Literary Imagination, Essays in Criticism, and PN Review.
When I'm not writing about poetry, I'm often writing poetry. My first collection, If the Mute Timber, was published in May 2022 by Shearsman Books. In an earlier version it was shortlisted for the Edwin Morgan Poetry Award in 2018. I was also shortlisted for the Scottish Book Trust's New Writers Award in 2021. Recently, I received one-to-one mentorship from the poet John Glenday through the Clydebuilt scheme. My poems have appeared in magazines including PN Review (in 2013 and 2014), The Dark Horse, and Magma; and were anthologised in Carcanet's New Poetries VI (2015).
The poems of my collection locate themselves in the obscure corners of communication, written and spoken, human and animal. They speak in and of the places where communication fails; and also where it leaps beyond itself into non-verbal utterance (whether musical or silent), and into prayer. Many of the poems also engage with the art and artists of the twentieth century, weighing up the inheritance they have left.
I live in Kirkintilloch with my wife and three daughters. I'm also an organist and Gregorian chant enthusiast.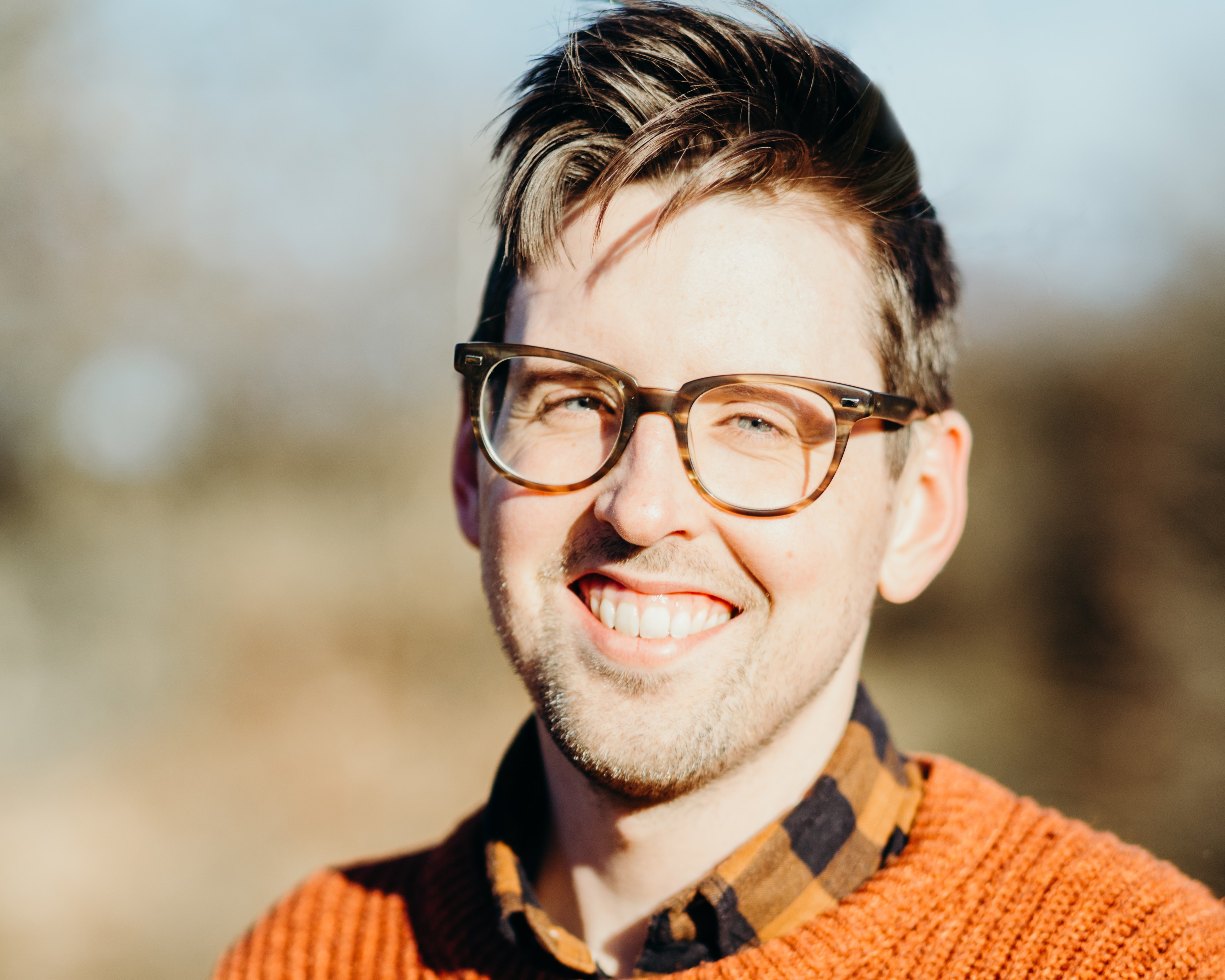 Publications
Books
If the Mute Timber
Shearsman Books ()
Articles and Reviews
'Geoffrey Hill's Rhymes, Impossible and Inevitable'
Essays in Criticism, Vol. 72, Issue 1 (), pp. 77–93
'Hopkins and Hardy: Shipwreck, Knowing, and Not Knowing'
Victorian Poetry, 59.4 (Winter )
'Re-membering the Body: Transferred Anamnesis in John Bunyan's 'Grace Abounding''
Christianity & Literature (), pp. 113–122
'Crying Out for a Companion: Hill's and Lowell's Unrhymed Sonnets'
Literary Imagination, Vol. 23, Issue 1 (), pp. 1–18
'Geoffrey Hill's Longing for the End of the Word'
The Glass, No. 29 (Spring )
Review of Craig Raine, My Grandmother's Glass Eye
Book 2.0, Vol. 6, Nos 1 and 2 ()
'Justly Mad', a review of Robert Fraser's biography of the poet David Gascoyne
PN Review, 205 ()
Poetry
'Ode to Thomas Tallis'
One poem, The Dark Horse (Winter & Spring )
'Glencoe' and 'An Engagement Present'
Two poems, Edwin Morgan Poetry Award 2018 (pamphlet; )
'Theory of Tuning Pianos', 'At the Grave of Ludwig Wittgenstein', 'On Gaudí's Geometry', 'Vespertine Colloquium with a Soldier of the Holy Roman Empire', 'Poem After a Funeral', 'The Herbs of Scotland', 'Spes Scotorum', 'To My Twin in the Womb', 'The Last Point of Sight', and 'Centoum'
Ten poems, New Poetries VI (Manchester: Carcanet, )
'Night Powm' and 'Berg's 'Lulu' Understood at Last as the Interruption of Perfection'
Two poems, RAUM, 2 ()
'Theory of Tuning Pianos' and 'At the Grave of Ludwig Wittgenstein'
Two poems, PN Review, 218 ()
'The Herbs of Scotland' and 'The Divine Trumpet-Man'
Two poems, Magma, 58 (Spring )
'Among Birds' and 'Centoum'
Two poems, PN Review, 214 ()
Contact
I can be contacted by email: